So if you've followed my blog for a long time, you might have noticed me mention that I have, on occasion, written music.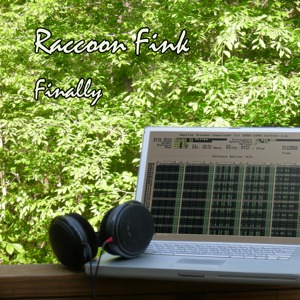 I've finally found some time to really work on getting everything set up again so I can write more music (and, in fact, I've got a guitar on the way as a birthday present from my wife!). This past month, I've worked really hard to do something I've meant to do for a long time: release an album.
Now, my music has always been freely available, it's a part of the demoscene culture, not to mention my open-source roots, working with OpenNMS, Fink, and tons of other stuff. One thing that's very hard to do, however, when writing tracked music, is get that "finished" sound.
I've spent the last month going through my catalog, dumping everything to Garage Band and ProTools, and re-mixing, remastering, and all-around cleaning up my tracks.
Without further ado, I announce my first single, Pointillize, available immediately on Amazon MP3 download, and soon on iTunes, Rhapsody, and other music download services.
On May 20th, my album, Finally, will be available as well.
Full versions of the songs from Pointillize and Finally are available for preview on last.fm. Just click on the album and hit play.
It's been a long time coming. If you like it, tell your friends; if you don't, um... well, don't tell anyone! Special thanks to Cynthia for putting up with me obsessively listening to these songs, over and over again, and spending way too much time mixing and remixing them. 😉
Share on Facebook