Been sittin' here, building KDE stuff, and watching the cats work out an uneasy truce. My cat (Puff) is a 17-year-old female, I got her when I was in junior high. My roommate's cats are 4-year-old males. So, of course, my cat terrorizes the others.
Here's puff: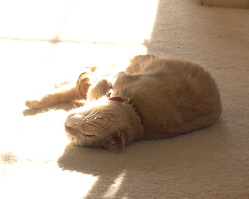 ...and here's the showdown that seems to happen every couple of days now: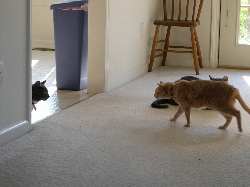 It's quite hilarious. Larry's cats will slink around, afraid to move too fast for fear of getting Puff's attention.
Go granny!
Share on Facebook